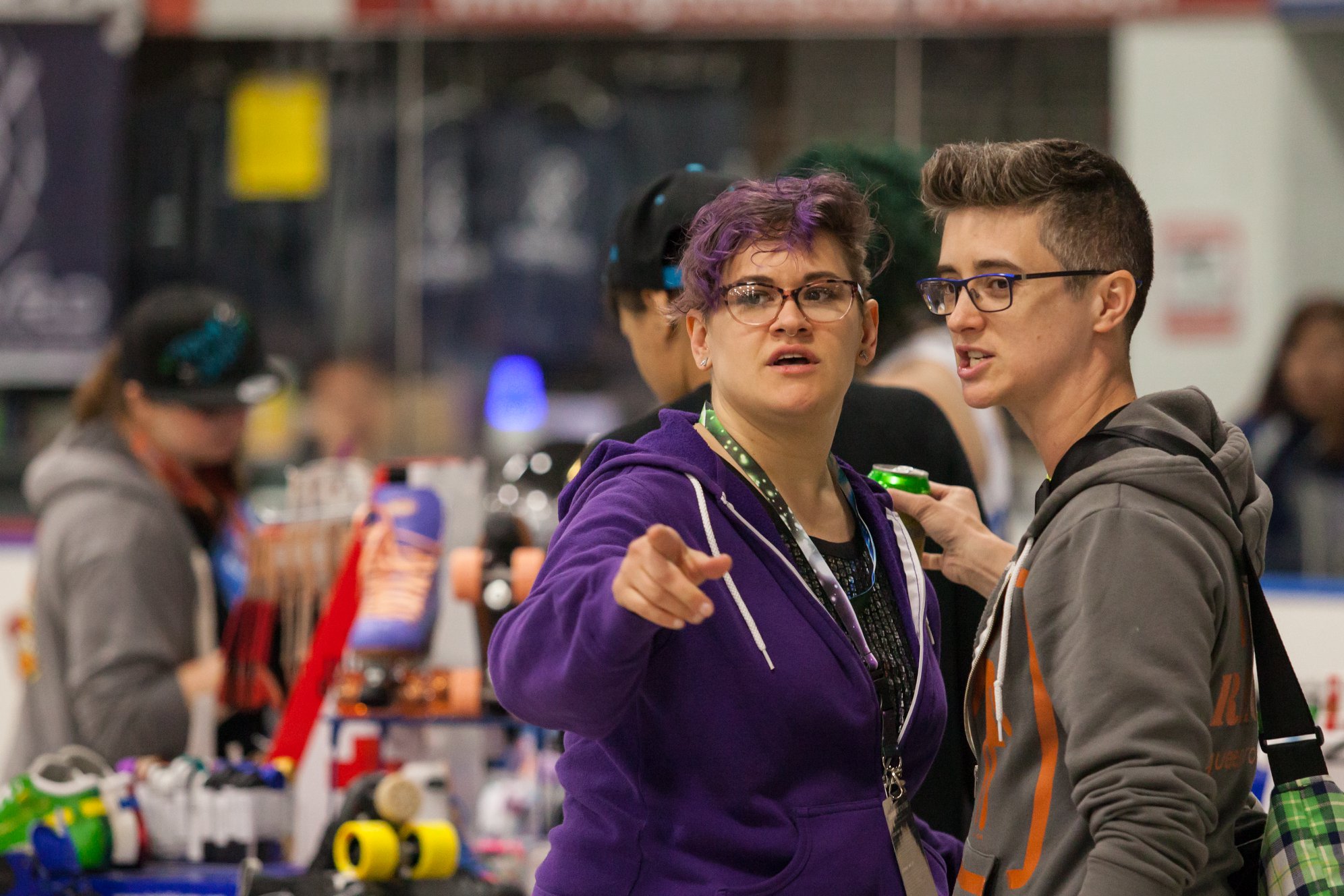 Let's talk about...racism in roller derby!
This may not sound like your idea of a good time, but the thing is, it's very necessary. This episode is largely directed at our fellow white folks within the sport, but may be interesting and/or useful to anyone looking to build a better roller derby (and world). This is just the start of a conversation, by the way, as we look to bring in more diverse voices and ideas to the podcast, in the service of 1) white folks doing real, intentional, anti-racist work within their teams, leagues, and communities, and 2) all of us becoming better friends, humans, advocates, etc. in the effort to dismantle all of the nasty isms that plague our society.
Easy peasy, right? ;)
We aimed to make this episode chalk-full of real life, accessible resources for anyone looking to educate themselves and/or their leagues, too. Below the timestamps, you'll find a list of handy dandy links, book titles, and more to dig into (and that are referenced in the episode).
We also open and close the show with some fun WFTDA Champs news and speculation, what's making us happy this week, where the heck we've been this year, and more.
As always, if you have questions, comments, or constructive criticism for us (we ain't perfect) please holler via email or social medias: ssderbypodcast@gmail.com / Twitter / Facebook.
EPISODE 6 TIMESTAMPS:
00:00 Intro
12:25 Let's talk about racism 
1:01:30 Musical interlude with The Loud Soft Loud
1:06:16 What's making us happy this week / outro
EPISODE 6 RESOURCES:
Listen to Podcasts:
Off the Track (Mick Swagger): http://www.wispsports.com/listen/off-the-track
https://www.facebook.com/teamindigenousrollerderby/
https://www.instagram.com/teamindigenousrollerderby/
Interviews to listen to: https://www.wnyc.org/story/reading-reckoning-ijeoma-oluo/
https://www.wnyc.org/story/guidebook-talking-about-race/
Watch: "5 ways to be an Ally": https://www.youtube.com/watch?v=_dg86g-QlM0
Further reading:
Ermagergh, berks!
In-depth look at how the post-Civil War period shaped modern race relations and racist narratives in America: "Race and Reunion" by David W. Blight
"So You Want To Talk About Race" by Ijeoma Oluo (a great primer for white folks especially)
"The New Jim Crow: Mass Incarceration in the Age of Colorblindness" by Michelle Alexander
"Why I'm No Longer Talking to White People About Race" by Reni Eddo-Lodge
---
An incomplete index of things Ham mispronounced or slurred her way thru in this episode:
"Dragon burlesque show" (aka "drag and burlesque show, but now we kind of want to see an actual dragon burlesque show)

CRAY-PER (i.e. creeper)